MTP-ControlEngine
MTProvide more neueZeile Flexibility

Increase the flexibility of your laboratory, technical center and production facilities by at least 50%. This enables you both to execute different processes and to produce different products on the same production line. Using our MTP-ControlEngine.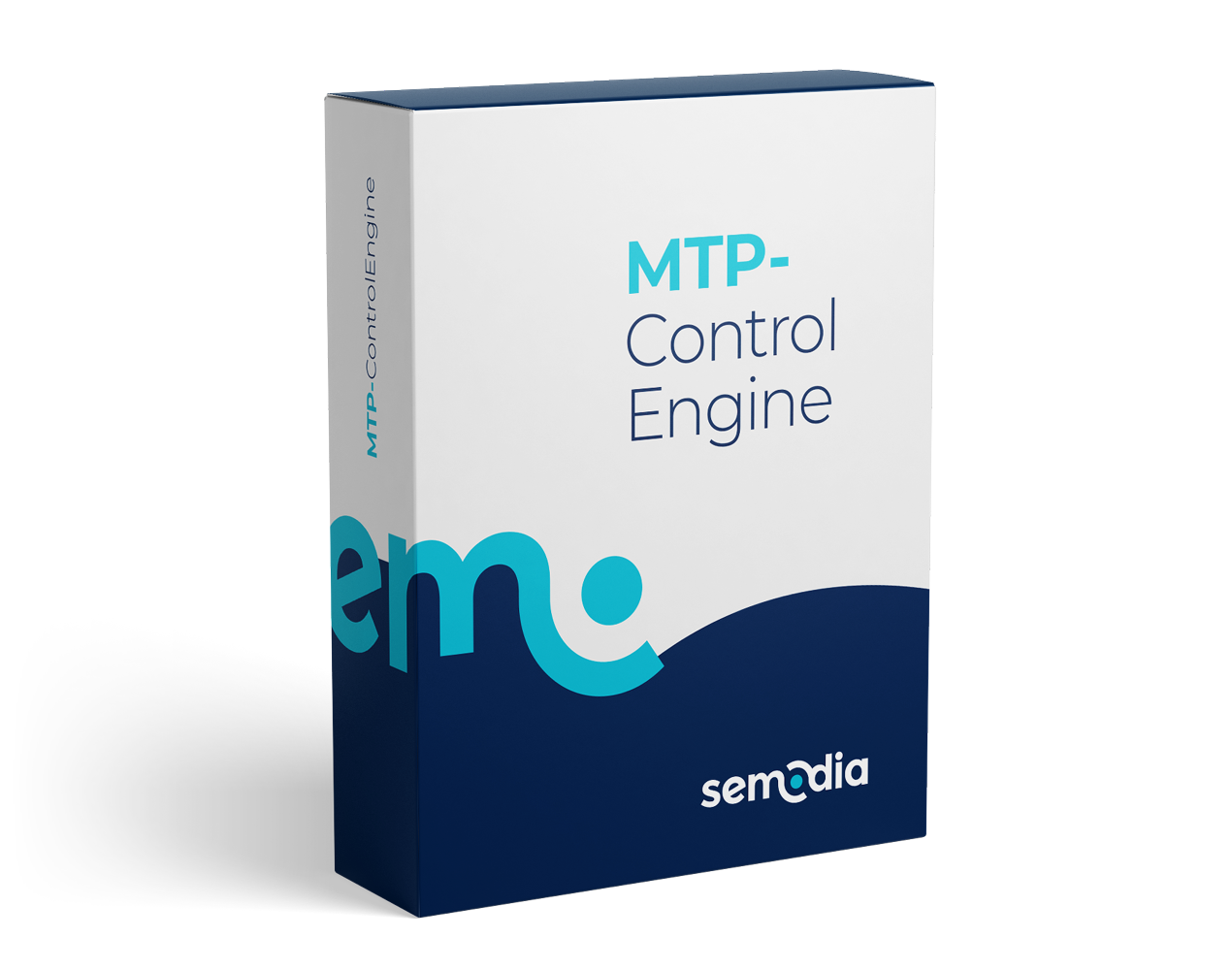 Our SEMODIA MTP-ControlEngine provides the behaviour described in the VDI/VDE/NAMUR 2658 standard in such a way that the corresponding data structures can be implemented on any device suitable for this purpose, without the need to develop them yourself – it also runs on our MTP-Box!
Our MTP-ControlEngine is delivered as a C++ software development kit (SDK), which runs platform-independently on Linux, Windows and BSD. Any field device equipped with sufficient computing power can quickly be made MTP-capable.This imparts your device with additional, essential functionality, which adds value for your customers without changing or disclosing existing functionalities.
Benefitting from our MTP-ControlEngine
Our MTP-ControlEngine is not hardware bound and can be used on any device.
The core of our MTP-ControlEngine contains the supplied SDK to provide behaviour compliant with VDI/VDE/NAMUR 2658. Existing communication interfaces in the target application can be reused directly. If not already available, protocol-specific drivers and an OPC UA communication server can also be supplied.
With embedded in mind, MTP-ControlEngine is developed based on architecture-independent C++ code for maximum compatibility with common systems and for platform independence. This enables use of the respective preferred architecture (x86, AMD64, ARM, ARM64, MIPS, …)
Do you want to know how you can benefit from our MTP-ControlEngine?
We are looking forward to your contact request and we will contact you immediatly